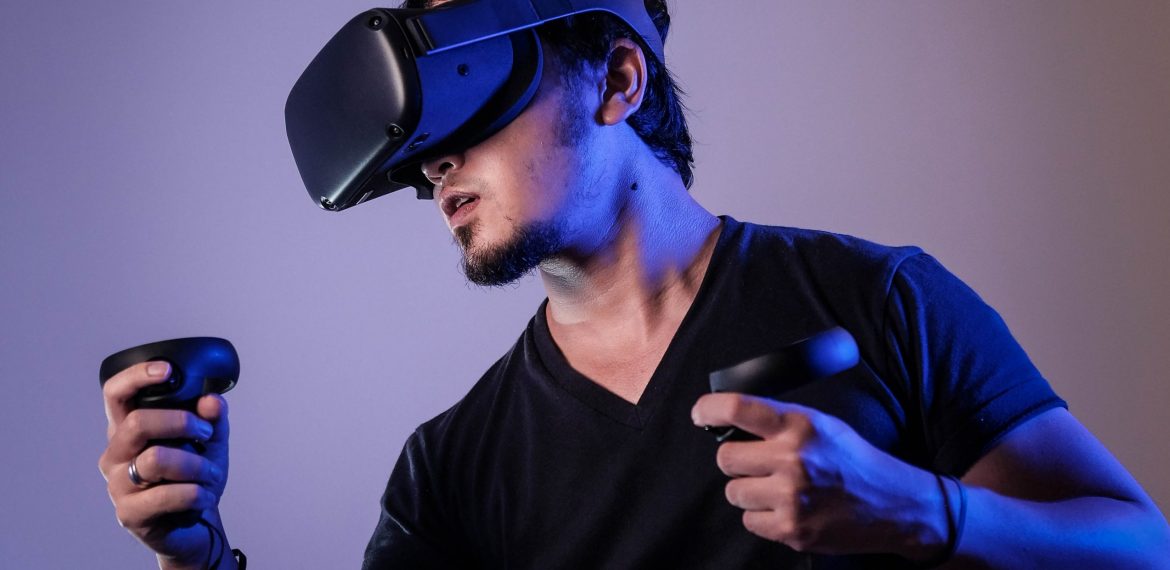 Virtual environments – Metaverse
Virtual environments – Metaverse
There's little doubt that 2022 will see rapid progress in these and other technologies, as the world emerges from the Covid-19 pandemic. I see a prime opportunity for smart startups, corporations, and investors to capitalize on these emerging technology and business trends to become more successful than ever.
Let's hope that the resulting innovation through technology makes the world better for people and businesses.
Since the popularisation of the Internet in the 1990s, cyberspace has kept evolving. We have created various computer-mediated virtual environments* including social networks, video conferencing, virtual 3D worlds (e.g., VR Chat), augmented reality applications (e.g., Pokemon Go), and Non-Fungible Token Games (e.g., Upland), etc.
Such virtual environments, even non-perpetual and unconnected, have bought us various degrees of digital transformation. I´m going to focus on the term `metaverse'** that has been coined to further facilitate the digital transformation in every aspect of our physical lives. At the core of the metaverse stands the vision of an immersive Internet as a gigantic, unified, persistent, and shared realm.
The metaverse is a digital reality combining social media, online gaming, augmented reality, virtual reality, and cryptocurrencies to allow virtual user interaction. It may refer to anything on the internet, including all of AR's offerings. While the metaverse may seem futuristic, catalyzed by emerging technologies such as Extended Reality, 5G, and Artificial Intelligence, the digital `big bang' of our cyberspace is not far away.
Virtual space of the future describes the metaverse, providing access to all kinds of entertainment and projects, including the opportunity to work.
We expect the metaverse to be immersive, ubiquitous, and free to access. It will be digitally focused, and will potentially involve entertainment, social connection, work productivity, and behavior modification at scale. It creates an entire ecosystem for developers, apps, ads, and new digital innovations. Besides, it will facilitate convenience, consumption, and frictionless access to services.
This article presents the first effort to offer a comprehensive framework that examines the latest metaverse development under the dimensions of state-of-the-art technologies and metaverse ecosystems, and illustrates the possibility of the digital `big bang'. Avatar, Content Creation, Virtual Economy, Social Acceptability, Security and Privacy, and Trust and Accountability.
Some companies today have a real stake in the metaverse. They include ByteDance, Tencent, Facebook, Spotify, Zoom, Amazon (Twitch), Alibaba, Roblox, Bilibili, Snapchat, Kuaishou, and Huawei. Apple's wearables also point to the metaverse with AR glasses coming soon. Microsoft with Microsoft Teams and gaming is perhaps the most advanced company in the world regarding the metaverse.
List of metaverses in blockchain and their sales
Decentraland, built on the Ethereum blockchain, is the first open virtual world owned by users. …The Sandbox, Axis Infinity, Somnium Space, Blocktopia, Star Atlas, Minecraft. Just to mention a few.
WeChat's ability to facilitate payments and access to a variety of services is the start of the metaverse super apps.
As the metaverse ecosystem grows in 2022, I expect it will have a direct impact on the future of many technology sectors. These include gaming, wearables, VR and AR, collaborative productivity (Canva, Slack), consumer tech products (including AR glasses, oculus quest or smart speakers), social networks, educational technology, health technology, communication technology (Zoom), digital currencies, and convenience mobilization and on-demand consumption (Amazon, Meituan, Alibaba, JD.com, Shopify).
There is no doubt that Metaverse will shine in 2022.